Lakeshore Restaurants
Going out to eat? It's one of America's favorite pastimes for sure. Especially lakeshore restaurants. How about while on vacation? Then it becomes a downright sport.


Check out Great Saugatuck Restaurants!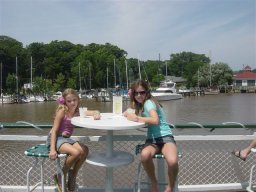 Whether you are in South Haven, Saugatuck, Holland, or Grand Haven or one of our other beach towns, you are going to find a very varied and numerous mix of restaurants. Our family has our favorites to be sure, and we have listed them previously. The Idler, The Mermaid, The Curragh, Kirby's, Clementines, The Bil-Mar, I could literally go on and on, and we do especially when we are on vacation.


There are definitely some little known gems out there, and as we search them out we will include them on each town's main page. But if you would rather be safe than adventurous then all you have to do is follow the crowd.
The best restaurants are easily spotted by the line outside the door. We sometimes like to cheat the line by eating at odd times, leave the beach an hour earlier or later, eat then shop versus the other way around, you get the picture.
But other times we don't mind the crowd, or the wait. Most of the restaurants are in shopping areas, or areas with a view. And enjoying the Michigan lakeshore summer while waiting for a table is not all bad either.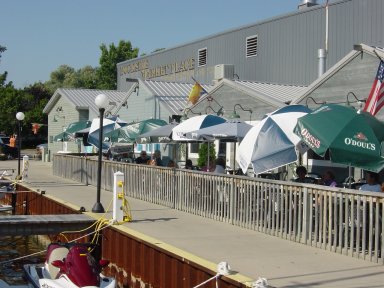 Make sure to check out our favorite lakeshore restaurants in South Haven, Saugatuck, Holland and Grand Haven, simply by clicking on the links below.