Tunnel Park Beach in Holland, Michigan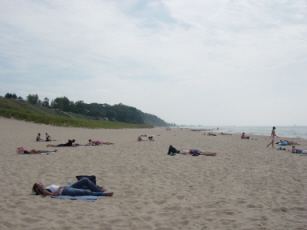 Tunnel Park Beach is one of our favorite places in Holland!
As we mention on the Holland home page, we just love to go to this park and one of the biggest reasons is because of its beach. Here's why:
1. It's not as crowded as some, but there is always lots of action.
2. The dune on both the lake side and the park side is great fun
3. Sand, water, swimming – all beautiful
4. The entrance is an actual tunnel – very unique!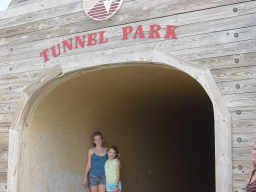 Overall your kids are going to love this beach because it there is so much to do and the adults love it because it is a beautiful setting.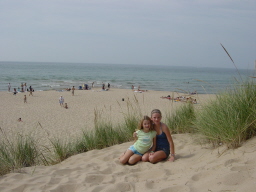 Sitting amongst the reeds is a must thing to do to watch the sunsets (or the people).
Speaking of musts. . . you must find a way to visit the beach at Tunnel Park!
---